Exotic Animal Vets in Currumbin Valley
Gold Coast Bird Vet, Reptile Vet & More
Currumbin Valley Vet
Consultation by appointment only – 07 5533 0381
8am – 6pm Monday – Thursday, 8am – 12pm Friday, 8am – 5pm Saturday. Sunday Closed.
Available for after-hours emergencies.
The Currumbin Valley Veterinary Services was the first dedicated bird, reptile and exotic veterinary practice established in Australia.

Dr. Peter Wilson, BVSc. MACVSc. (Wildlife)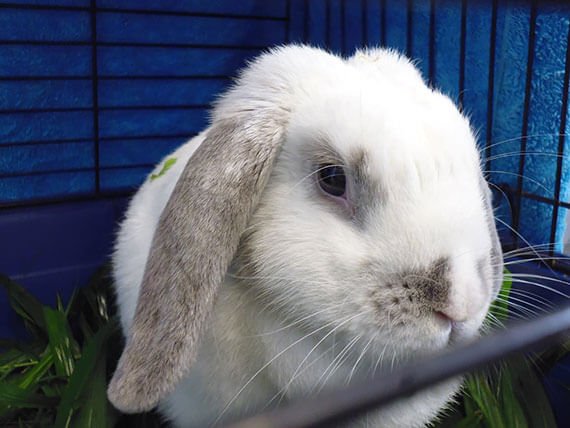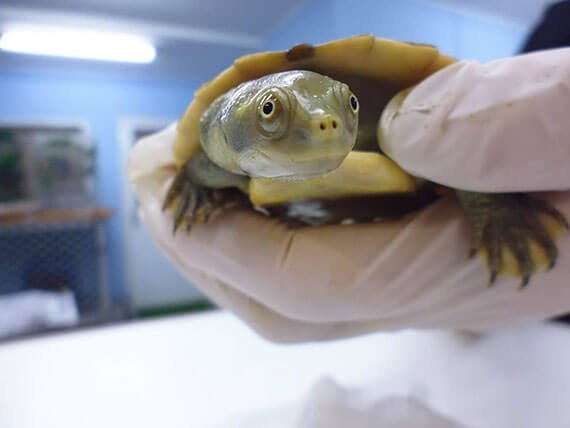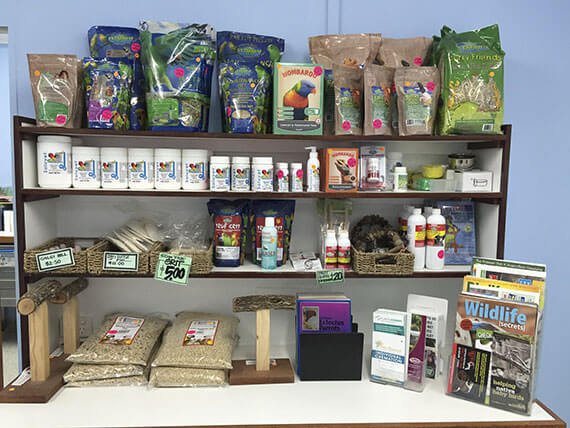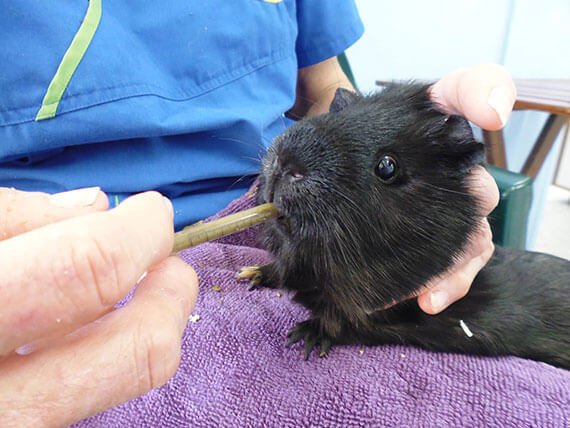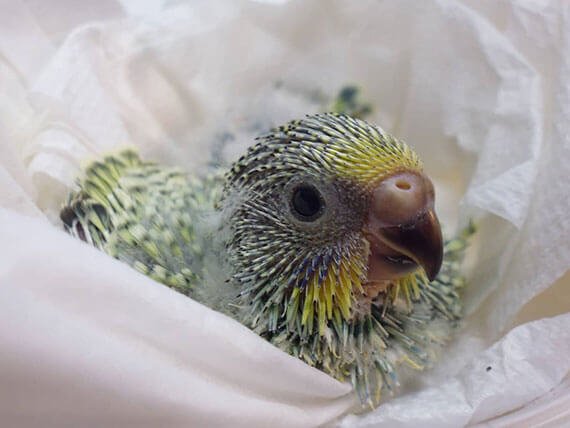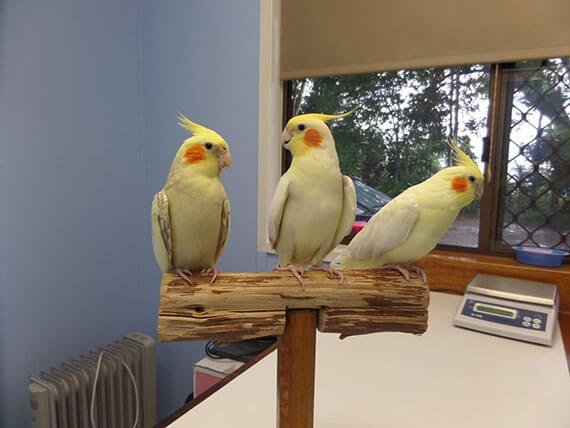 We have a holistic approach towards the treatment of animals in our care.
We look at the whole animal for example its diet, husbandry, environment and not just its presenting symptoms.
The majority of problems are caused by incorrect diet & husbandry.
At Currumbin Valley Veterinary Surgery we place a great emphasis on the education of our clients to make them more aware of the special needs and requirements of their pets.
We offer specialised care for every pet that comes into our facility. Our approach to veterinary care is to take a look at the full spectrum of pet health. There are a number of factors that can cause issues with an exotic animal. One of the most common problems stems from an incorrect diet, especially in birds. We are also an experienced reptile veterinarian that understands exotic pets and what care they need to live a long, full and healthy life.
Currumbin Bird Vet – Specialised Avian Veterinarian & Bird Rescue Gold Coast
Currumbin Vet Services was the first dedicated veterinary practice for birds, reptiles and other pets established in Australia. Our experience as an avian veterinarian providing care for exotics of all types is second to none. Whatever your pet needs, we are your go-to unusual pets vet and bird rescue. Gold Coast residents trust us as their #1 vet for birds, reptiles, amphibians and any other exotics. We also offer Gold Coast bird boarding when you want to go away on holidays, as well as one-on-one training and behaviour sessions with owners and their birds.
Unusual Pet Vet and Holistic Vet Gold Coast
As your unusual pet vet, we will help give you the knowledge and advice to keep your avian, amphibian, reptile, small mammals or other friends living a happy and healthy life. As an exotics vet, we take a holistic approach to pet care with a focus on education in animal husbandry. Often keeping your feathered, scaled or other pet healthy can be as simple as making small changes in their diet and environment.
Brisbane Avian Vet With A Passion For Animal Wellbeing
We started our practice because we are, first and foremost, animal lovers. Being a specialist bird vet is our passion and you will see this when we care for your beloved pet. Our expertise in exotics and their veterinary care has made us a respected Brisbane avian vet through the years. We understand that your pet is so much more than that, it's a member of your family. Preventative care for your pets is always a better choice than waiting for a medical emergency to arise.
Veterinary Surgeon and Bird Vet Gold Coast to Brisbane
Currumbin Vet Services Dr. Peter Wilson BVSc. MACVSc. (Wildlife) has been there for the Gold Coast and Brisbane communities and their unusual pets for decades. His holistic approach to veterinary care focuses on the animal as a whole. Animal husbandry, especially for exotics, requires a full understanding of the pet care necessary for the pet to live a happy, healthy life in a stable environment. The majority of cases that Dr. Wilson and his staff sees can be easily avoided with a proper diet for the species and an educated approach to animal husbandry. Requiring medical care or even surgery should be a last resort, not a regularity. You and your pet can avoid this situation altogether in most cases by simply setting up a bi-annual check up with your bird vet. Gold Coast and Brisbane area residents have trusted Currumbin Vet Services with their feathered friends for years and making an appointment is easy through our website. We treat other unusual pets at our surgery too, being known in the region as the local reptile vet. Brisbane residents may also bring their exotics to our surgery and can rest assured that they will receive the highest level of care from our well trained staff.
FAQ
What kind of animals do exotic vets treat?
Many unusual vets specialise in one or two species. For instance exotic avian vets (vets for birds) focus solely on birds. However, certain vets also provide care for small mammals such as guinea pigs, ferrets, rats and others. An exotic animal vet may provide care and surgery for all manner of fauna, even large animals like tigers. Some even offer treatment for exotics such as spiders and insects. Those who have exotic pets should seek out a veterinary establishment that has some specialisation in the type of animal, insect or arachnid they have as a pet.
What is a bird vet called?
The proper term for a vet specialising in the treatment and care for birds is an avian veterinarian. However, within this specialisation you will find different types. For example, certain avian vets may specialise in birds such as parrots, cockatoos and cockatiels that are domesticated. Whereas other bird clinics are specifically for the care of native wildlife. Also, there are avian vets that are primarily equipped for regular care and others that have specialist surgical facilities for serious cases.
Do birds need to go to the vet?
Yes, It is important to bring your bird to a bird vet as they offer consultation services to inform you if your bird is on the correct diet for their species, in the correct weight range and whether or not you may need to change their living environment. The diet for an exotic bird such as a parrot will be markedly different from that of a budgerigar. You can look up avian vets near me to find a veterinary specialist for your pet bird and book an appointment for consultation.
How often should a bird go to the vet?
It can be difficult to know if your bird isn't feeling well. It's their instinct to hide physical sickness because it makes them more susceptible to predators. It is generally advised to see a bird specialist vet at least once a year. Those with exotic birds may want to take them at least twice a year to see an avian vet. Gold Coast residents that need an exotic pet vet have access to a very professional option in Currumbin Vet Services.
What areas in Queensland do you have clients?
We service the entire Gold Coast region including Currumbin, Surfers Paradise, Coolangatta, Broadbeach, Southport, Robina, Mudgeeraba, Nerang, Yatala and Coomera, as well as the Brisbane and Ipswich regions, the Sunshine Coast and the NSW North Coast. Since we are one of the few avian vets Brisbane residents have access to, many clients from this area bring their pet to us for treatment. Our holistic approach to the treatment and care of birds and reptiles along with our excellent staff is part of the reason we come up when you search bird vets in Brisbane or Brisbane bird vet.